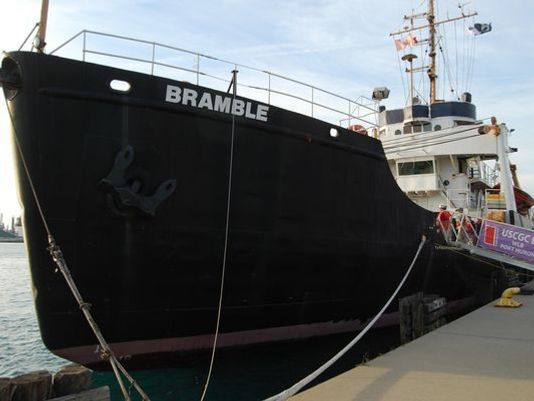 The retired U.S. Coast Guard cutter Bramble could be repeating its historic 1957 voyage through the Northwest Passage.
In a news release, Robert Klingler of Marine City said he has sold the Bramble to Tom Clarke, who is president of Kissito Healthcare Inc. in Roanoke, Virginia.
According to the news release, Clarke plans to prepare the ship to retrace the 1957 passage through the Northwest Passage. The ship will leave Miami in 2019, which will be the 75th anniversary of its launching.
"We very much want to continue in Bob Klingler's footsteps of involving the Bramble community in every aspect of Bramble's future," said Clarke in the news release.
The Bramble will spend the rest of the winter moored at the Bean Dock in Port Huron, where a new crew will prepare it for a spring passage to Mobile Bay, Alabama.
Once there, the ship will be hauled out at Clarke's Pinto Island shipyard.
The Bramble could be undergoing sea trials in ice conditions in the St. Clair River during the winter.
Check out this story on thetimesherald.com: https://www.thetimesherald.com/story/news/local/2018/12/14/bramble-sold-virginia-man/2309471002/