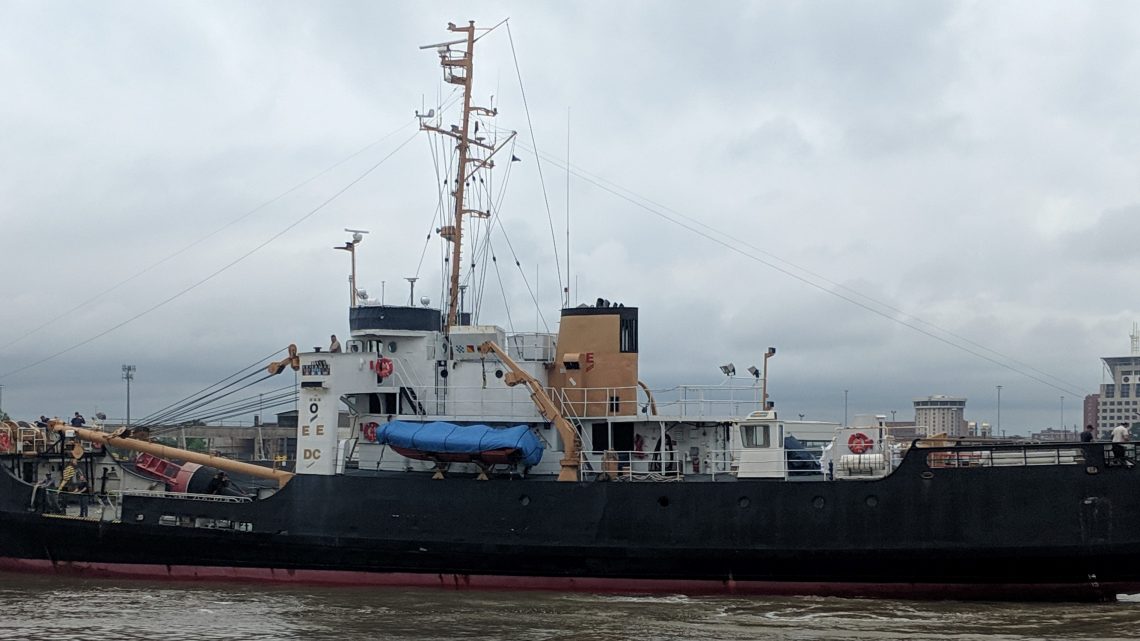 The USCGC Bramble arrived at the port of Mobile, AL on the 25th April 2019 around 11am local time.
Having safely completed her passage from Port Huron, through the Great Lakes and down the East coast of the USA the Bramble reached the port to begin a maintenance period that will see numerous updates, upgrades, and preparations for the next adventure of retracing the circumnavigation of North America.
Details of the various upgrades will be shared through various social media avenues for those interested as they occur.